It's essential for everyone living and working in California to know and understand the alcohol laws in the state. The average person must know the alcohol laws that pertain to everyday purchase, possession, and consumption of alcoholic beverages. In addition, business owners working in the foodservice and retail sectors must also know the state's alcohol laws if they plan on selling or serving alcoholic beverages.
Failure to acknowledge the alcohol laws in California can potentially lead to criminal prosecution for the individual and significant fines and other legal penalties for business owners. Blake & Ayaz has more than 60 years of experience representing clients in a wide range of cases involving alcoholic beverages. We have represented personal injury clients injured by drunk drivers and helped business owners meet their regulatory obligations enforced by the California Alcoholic Beverage Control (ABC) Board. The following are the basic alcohol laws everyone should know in California.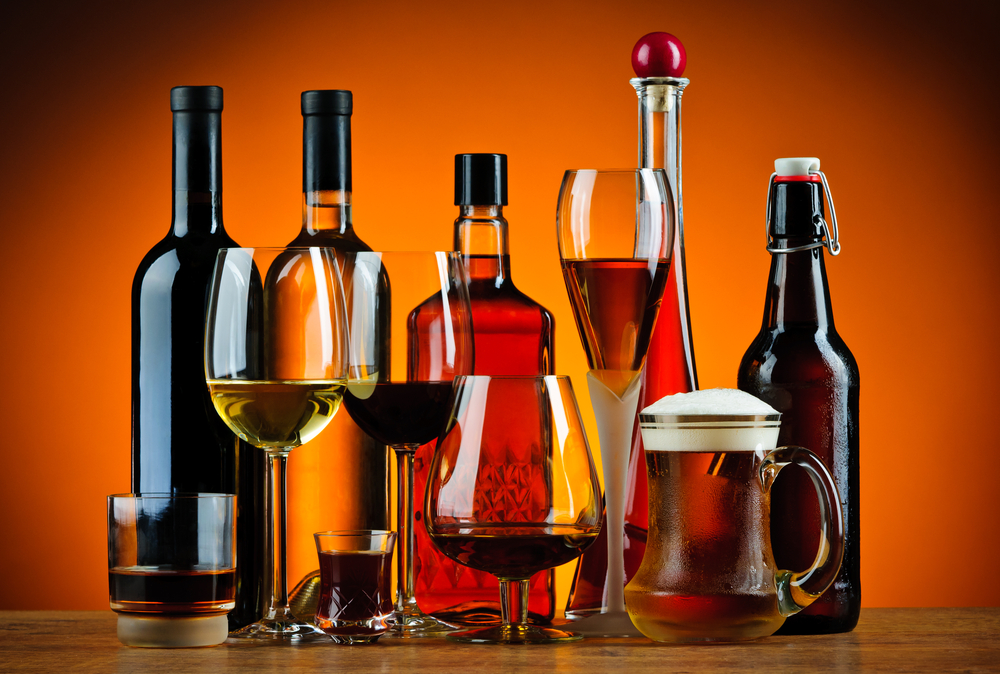 Drinking Age in California
In California, the legal age to purchase and consume alcohol is the same as the rest of the country. You must be at least 21 years old to purchase or consume alcohol in the state. Businesses that sell or serve alcohol should have an ID checking system to verify their patrons' ages before providing them with alcoholic beverages.
It's important to note that underage drinking itself is a crime in California, and an individual under the age of 21 can incur a wide range of legal penalties depending on their behavior while under the influence of alcohol.
Driving Under the Influence (DUI) and Blood-Alcohol Concentration (BAC)
DUI is both illegal and extremely dangerous. A driver impaired by alcohol consumption can experience a wide range of effects that interfere with their ability to drive safely, including:
Impaired judgment. Intoxicated drivers are more likely to engage in risky maneuvers behind the wheel.
Diminished reaction time. DUI can reduce the time a driver has to react to sudden changes in traffic patterns.
Reduced spatial awareness. An impaired driver may not notice pedestrians or other hazards in time to avoid accidents.
Fatigue and sleepiness. Impaired drivers are more likely to fall asleep or pass out behind the wheel.
These factors can easily lead to a severe accident, injuring the impaired driver, another party, or both. The penalties for DUI can include driver's license suspension, fines, and jail time. It's also likely for a convicted DUI driver to face a mandatory Ignition Interlock Device (IID) requirement for their vehicle. In the event a DUI driver injures or kills someone else in an accident, they could face felony-level DUI charges as well as a vehicular manslaughter charge.
California police use a BAC measurement system to determine whether a driver is under the influence of alcohol. Police may conduct a chemical test for BAC after a lawful arrest for suspected DUI. If the suspect refuses the test, they face an automatic administrative suspension of their driver's license and harsher sentencing if they are ultimately convicted of DUI. The legal BAC limit for most California drivers is .08%. The BAC limit is .04% for commercial drivers, and drivers under 21 must follow the state's zero tolerance law, meaning any BAC over .01% constitutes a DUI. The .01% BAC limit also applies to individuals on probation for previous DUI convictions.
Alcohol Beverage Control Board Laws
The California Alcohol Beverage Control (ABC) Board enforces a wide range of regulations to control the distribution, sale, and service of alcoholic beverages throughout the state. Suppose you intend to open a business that sells or serves alcohol or plan on adding alcoholic beverage service to your current offerings. In that case, it's vital to review and understand the ABC laws in California. Failure to follow these laws can easily lead to severe penalties, some of which could jeopardize the future of your business.
The California ABC Board enforces laws pertaining to:
Beer and wine licenses. If you plan on adding a new beer or wine to your current selection that your current ABC license does not allow, you will need to consult an ABC compliance attorney in California who can help you modify your license.
Hours of operation. The ABC requires certain businesses that sell alcohol to maintain specific hours of operation. So, if you want to open earlier, stay open later, or operate on certain holidays, your ABC license must allow it.
"Off-sale" and "on-sale" liquor licenses. "Off-sale" refers to businesses that sell alcohol for customers to take off the business premises. For example, a beer distributor or liquor store would need off-sale licensing so customers could take purchases home. "On-sale" refers to businesses serving alcohol on their premises, such as bars and nightclubs.
Special event licensing. If you plan on hosting any special event that will serve alcohol, you must obtain the appropriate license to do so. Again, an ABC lawyer is the best resource to consult if you need to determine what type of special event license or permit you need to legally serve alcohol.
Refusal of service. Businesses that sell alcoholic beverages may not sell or serve alcohol to anyone under the age of 21, anyone known to be a habitual alcoholic, or anyone who is already visibly intoxicated.
These are just a few of the California ABC Board laws that all business owners must understand and follow at all times.
What Happens If a Business Violates ABC Laws?
If a business violates any ABC law, even unintentionally, it could face severe penalties, including fines or revocation of their alcoholic beverage licenses. Therefore, it's essential for all business owners who sell alcoholic beverages through both off-sale and on-sale to train their employees to adhere to all applicable ABC laws and regulations at all times.
If you have questions about the alcohol laws in California as they apply to your business, or if you have recently been cited as in violation of applicable California ABC laws, you need an experienced attorney to help you navigate the subsequent legal proceedings. Blake & Ayaz can provide the guidance you need to effectively navigate the ABC regulations for your business and address any unexpected legal problems pertaining to your alcoholic beverage license. Contact us today to schedule a consultation and get the legal information you need.